On tour

Quatuor – Urban Space Vision (outdoor, by night, 45 min)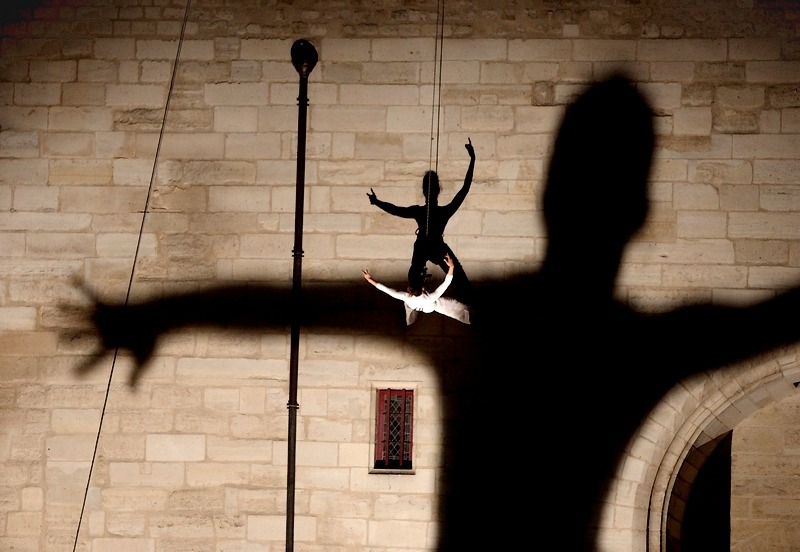 Some nights, these beings of stone leave their pedestal and enter into the space they gazed at for so long. Their mineral consistency softens and they slowly extricate themselves from the architecture. Under the foundations live huge caryatids, subterranean colleagues, giantesses with a body of darkness who support the architecture. They emerge from the subsoil, keep close to façades, play with volumes and finally meet for nocturnal dances.
Let's, just for one moment, look through the eyes of these women, and watch the world topple, the walls jump, the horizon spin around itself.
Caryatids'Dance proposes a space experience to the audience. Different points of view of the performance place and various images are screened on walls. The audience is included in the device, it recomposes by its glance a space represented under all its angles.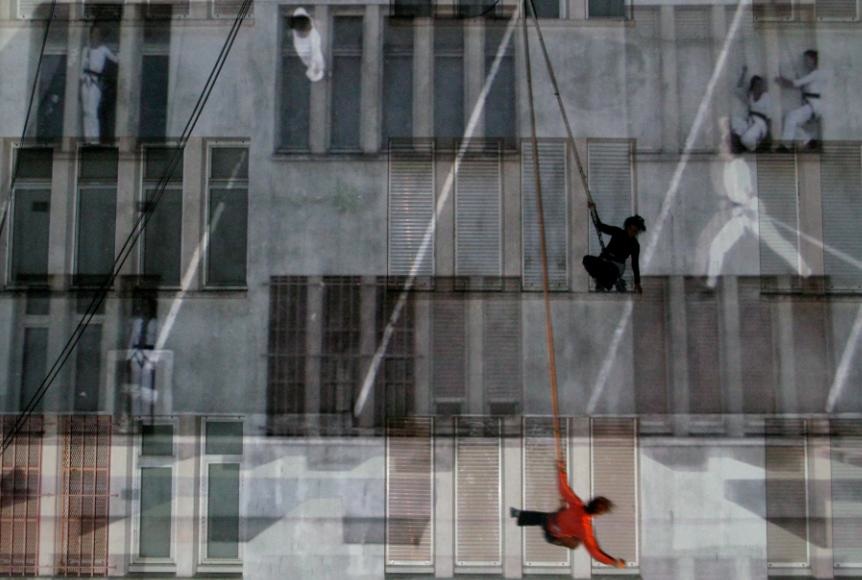 Producers  :  Le Manège in Mons/Belgium, Remue-Méninges/Lieux Publics, Centre Region : Cie Off-pOlau (Urban Arts Hub), Theatre of Bonneuil / Theatre of Cachan / Theatre de Charenton (Val-de-Marne), Grand Théâtre in Lorient/ Town of Port-Louis/ Castle of Clermont, Associazione Culturale BASILICATA 1799 / Festival Citta delle Cento Scale – Rassegna Internazionale di Danza e arti performative nei Paesaggi Urbani (Italy). Partly funded by grants to aid artistic creation from the Bureau of Music, Dance, Theatre and Performing Arts of the French Ministry of Culture and Communication; the Val-de-Marne County Council.