New production 2020
Trio – Utopian urban exploration (outdoor or  indoor, by day, 45 min)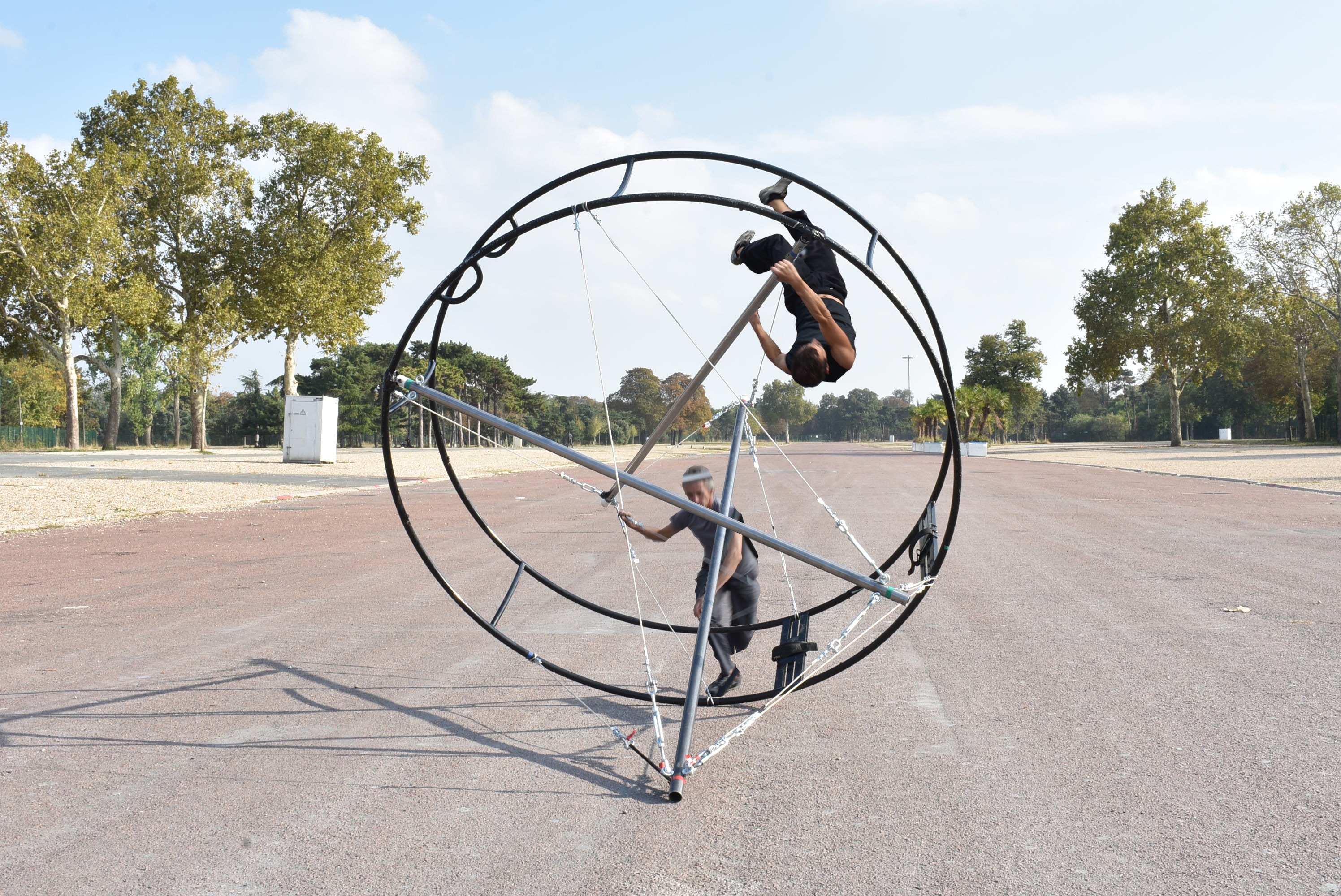 Let's invent a vehicle that can both move on the ground and rise into the void to explore the city in a new way !
La drôle de Traversée (the funny crossing) is a new vehicle that can both evolve on the ground and rise in the void. This concept crosses the questions of the inventors of the 19th century and their utopian flying machines with those of the different thinkers of today imagining the city of tomorrow with, in particular, the urban planning of the movement that reflects on new urban mobility.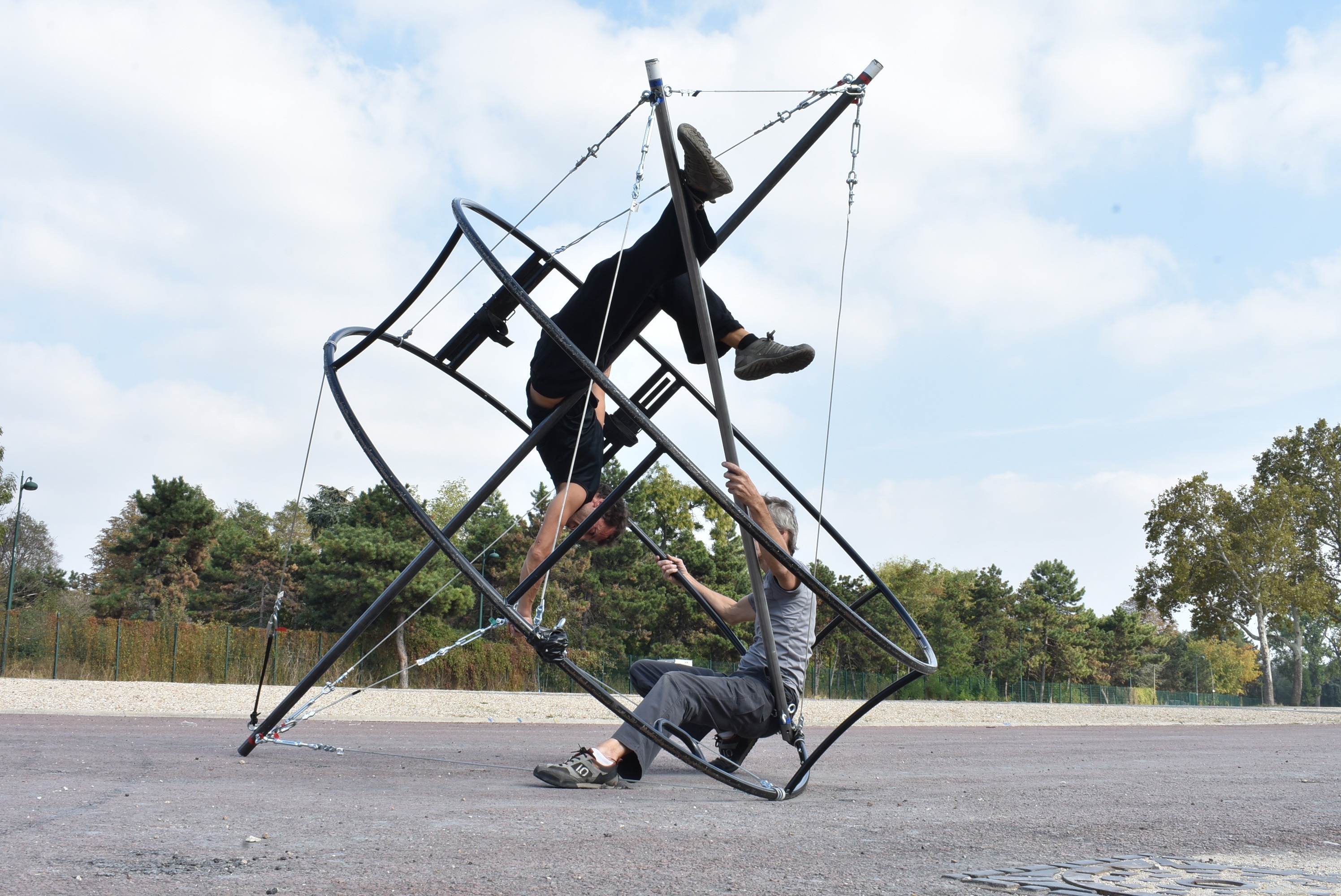 A first research step has begun with Stéphane Lemoine's architecture agency. We sketch several shapes of machines before moving on to a 1/2 scale prototype. The National Institute of Applied Sciences of Lyon and the IUT of the University of Paris 13 are supporting us for the object research and construction. The construction principles incorporate the notions of tensegrity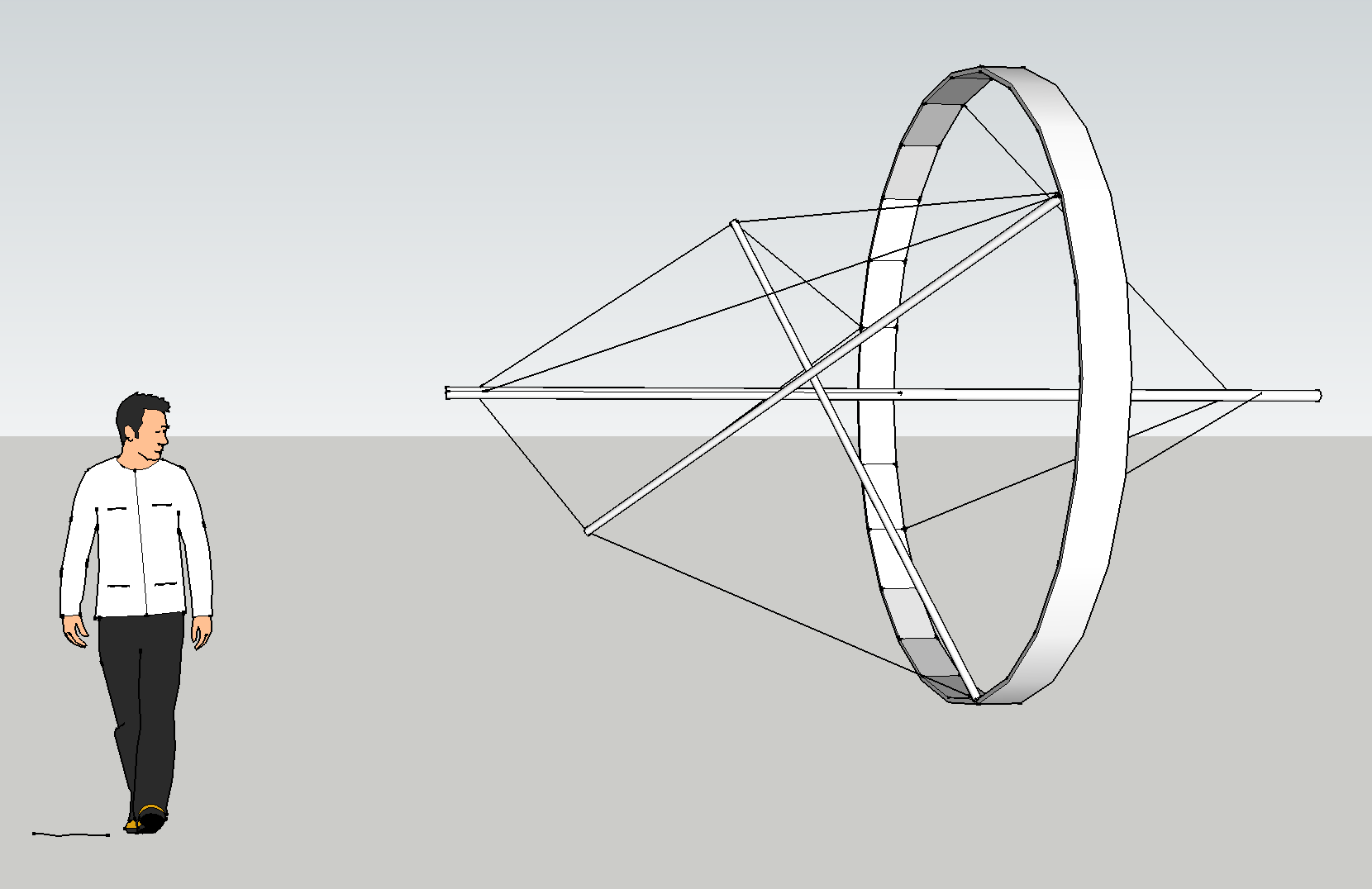 The apparatus will have a particular step that will combine the rolling with the tilting, the pivot with the balance point. The apparatus start to be in motion thanks to the dancer's movement.
Between 4 and 6m high, La Drôle de Traversée allows one or more "passengers" to fly, glide, take 4m steps and gradually climb up the walls.
For this project, Retouramont is collaborating with the Institut National des Sciences Appliquées de Lyon, the Université Paris 13 IUT de St Denis, the city of Villetaneuse, Les Hivernales CDCN d'Avignon, the CCN de Créteil, the city of Bagneux, the city of Paris ( Bois de Vincennes), the Briqueterie Centre de Développement Chorégraphique (CDCN Val de Marne).