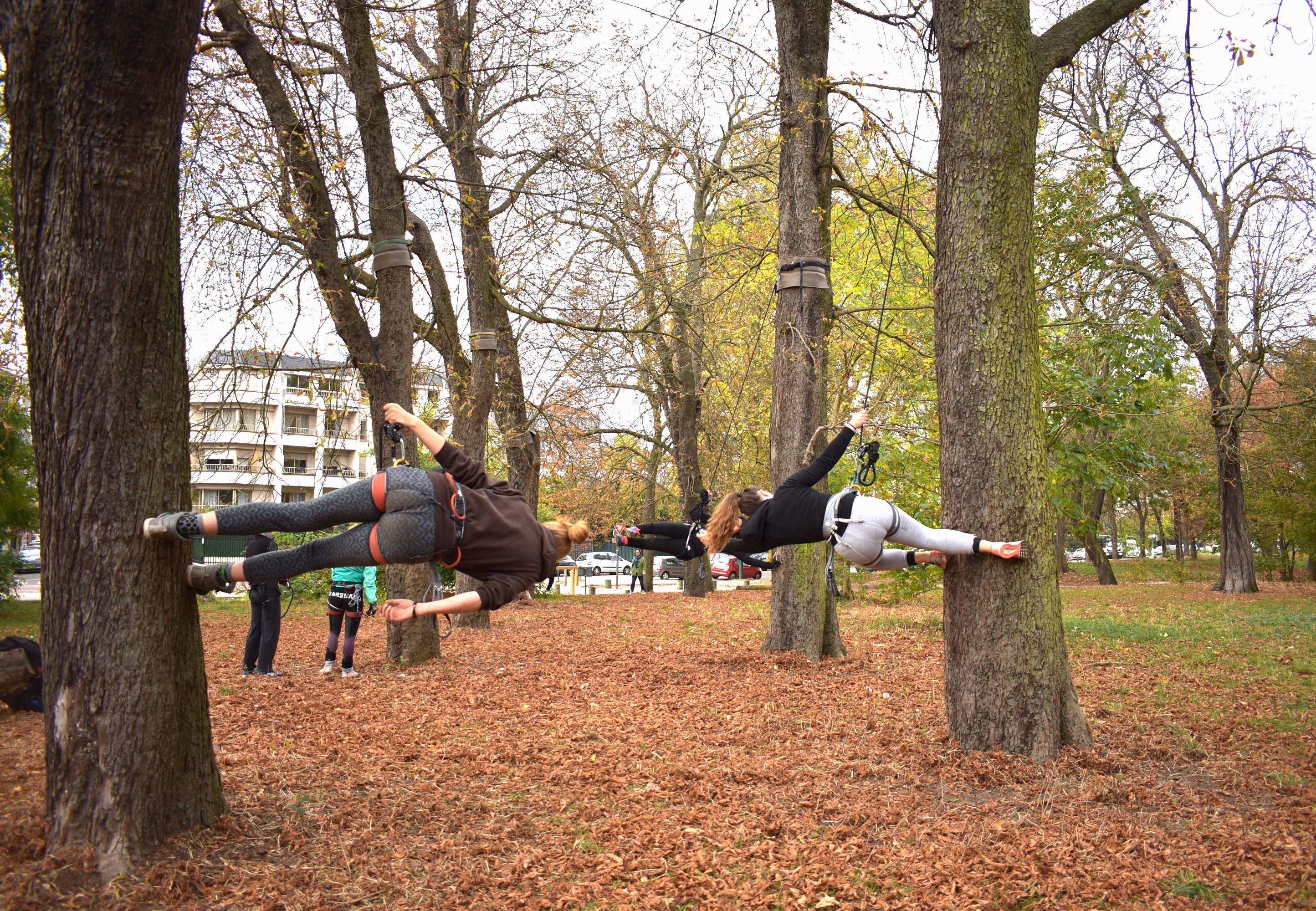 Intermediate workshop
With Isabelle Pinon,
From Tuesday 23 April to Friday 26 aapril 2019, from 9:30 am. to 1:00 pm at the VIncennes Woods
Price : 160€ for the workshop (-10€ for the adherents)
After a warm-up and a preparation outdoors, we will fly on the Vincennes Woods trees !
We will continue are exploration of suspension and flight. By precising and elaborating a technic, you will be able to develop your sensation , and your suspended dance, vertically.
We will also visit several heights on the trees, as well as the move between one and the other.
If you cancel in the 7 days before the date of the workshop, Retouramont will keep 30% of the workshop price.