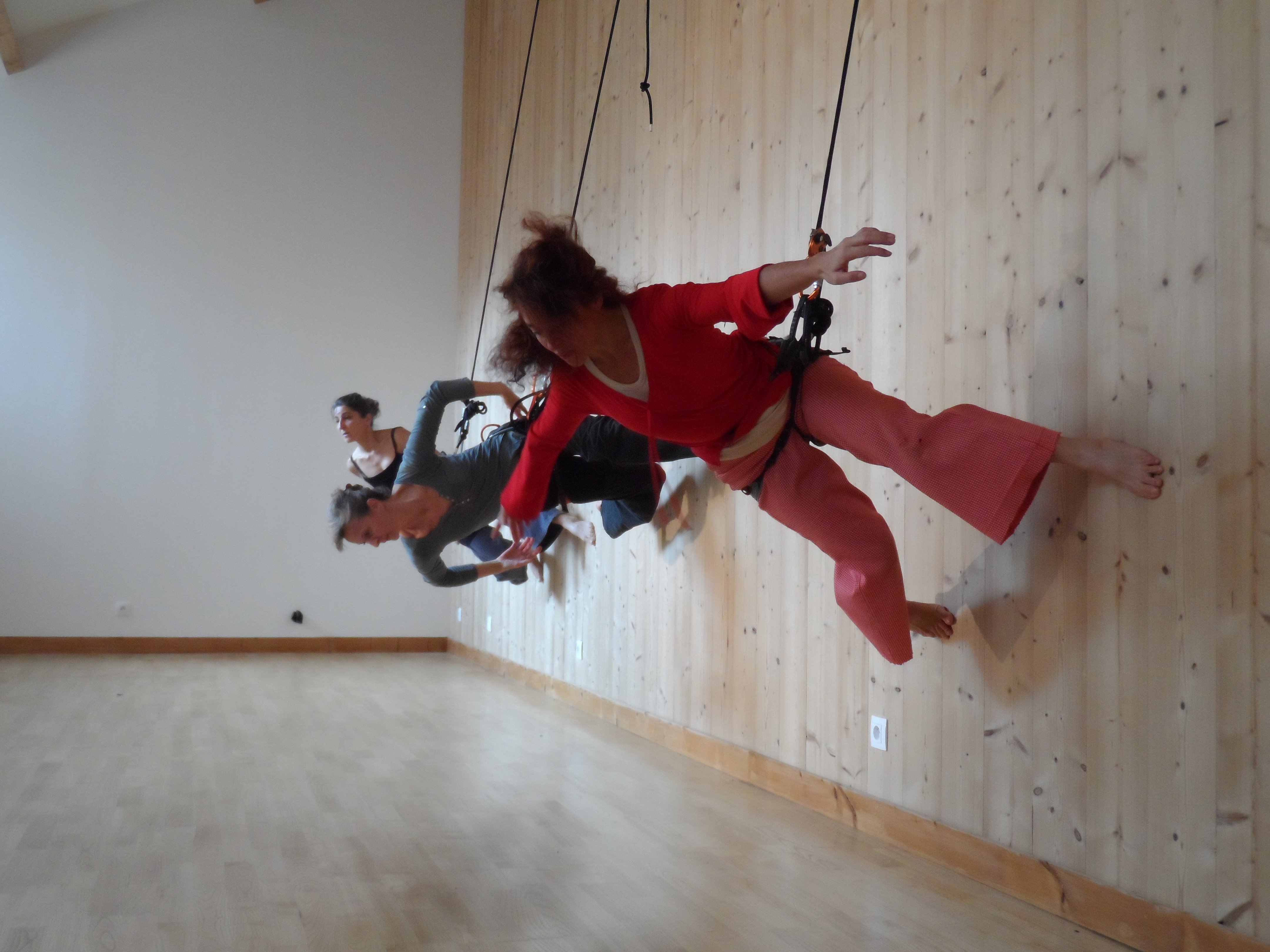 Animated by Isabelle Pinon
Tuesdday 16 April from 1:30 pm. to 5:30 pm.
Price : 60€ for the workshop (-10€ for the adherents)
Workshop specifically dedicated to professionals artists who have the physical competence for the suspended work at height and wish to to discover (or be introduce to) vertical dance. This workshop will take place at the Pôle de danse verticale.
We will work the essentials of rope work, the choreographical aspect , whih both play with verticality and horizontality, and approach, if we have time, the principle of "vaulting".
If you cancel in the 7 days before the date of the workshop, Retouramont will keep 30% of the workshop price.