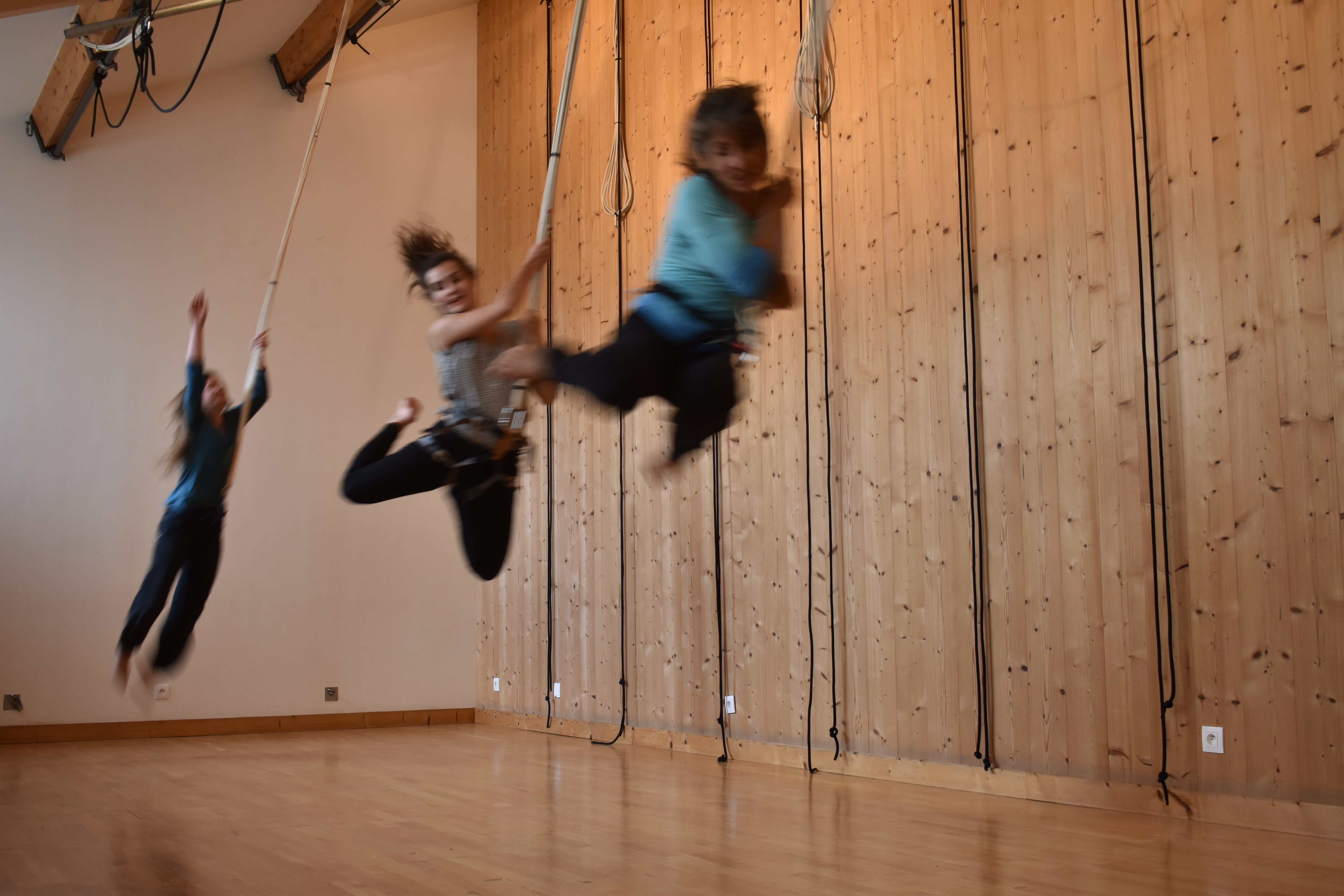 Friday 15th november, from 7.30 pm to 9.30 pm at the Pôle de Danse Verticale
With Nathalie Tedesco
This workshop is available to everyone who has already practiced vertical dance.
We will learn the basics of Bungee Dance, then we will discover jumps and lateral moves.
We will be attached with a harness and bungees anchored to the ceiling with our feet on the ground.
After a warm-up on the ground in order to prepare for harness work, we will discover the notion of weight, of ground-support, harness and ground positioning.
Then, we will discover jumps: vertical, lateral, and play with a modified balance.
Price : 40€ for the workshop (-10€ for the adherents)
Registration by email at polededanseverticale@retouramont.com
If you cancel in the 7 days before the date of the workshop, Retouramont will keep 30% of the workshop price.