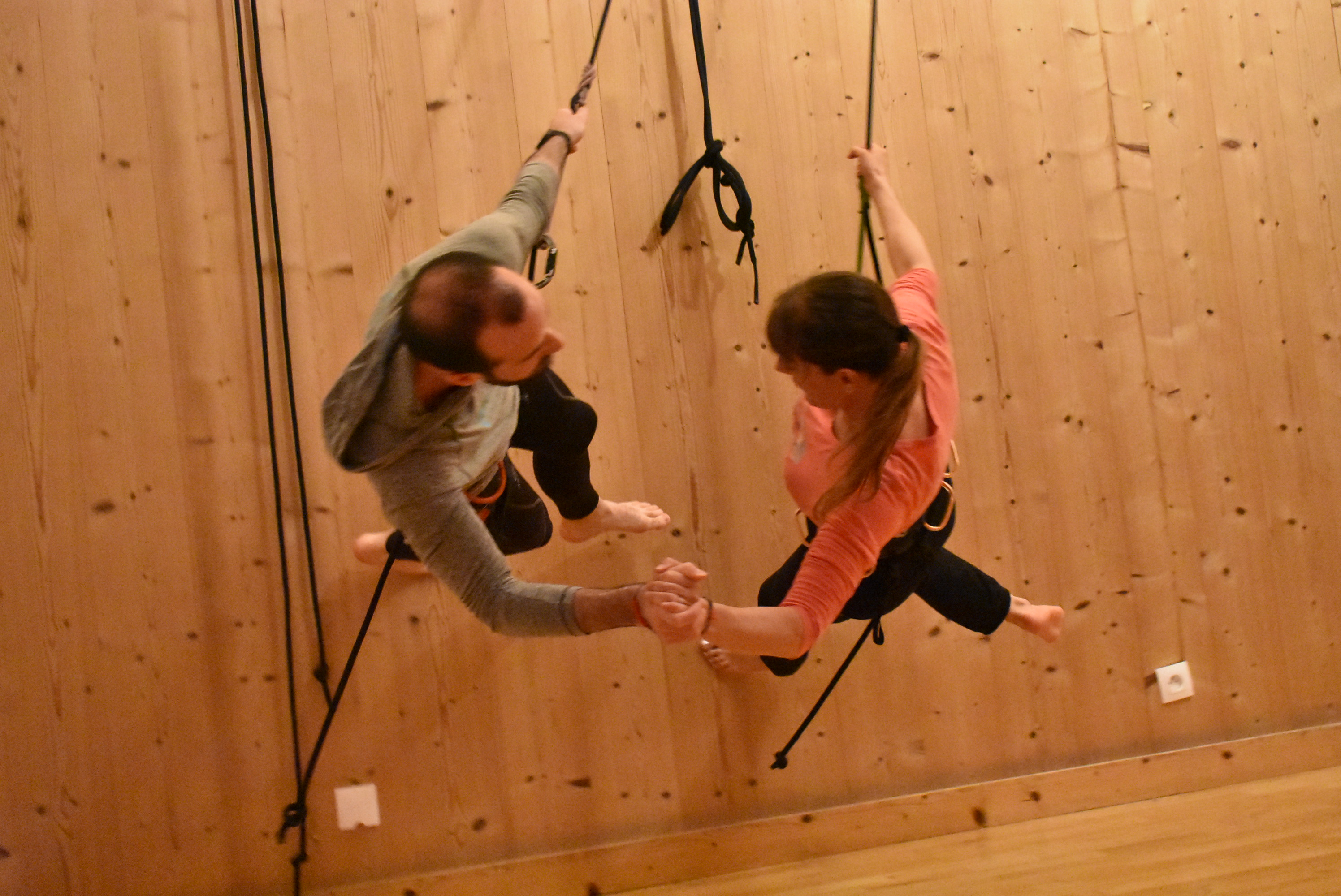 Saturday 1st February from 2 pm to 6 pm at Pôle de Danse Verticale
With Isabelle Pinon

The participation to this workshop requires to have already been to at least one discovery workshop: the essentials of vertical dance.
During this workshop, we will discover the movements on the rope, going up and down, as well as the dance with or without wall, detached from the ground and its support.
Thus, you will explore every support in order to keep your freedom of movement, to the total change of directions…
Price: 80€ (-10€ for the adherents)

Registration by email at polededanseverticale@retouramont.com
If you cancel in the 7 days before the date of the workshop, Retouramont will keep 30% of the workshop price.