Creation 2019
Duet – Bungee and trajectory games – outdoor – by day – 30min
Premiere 17 May 2019 – Festival TempsDanse #3 Paris 13ème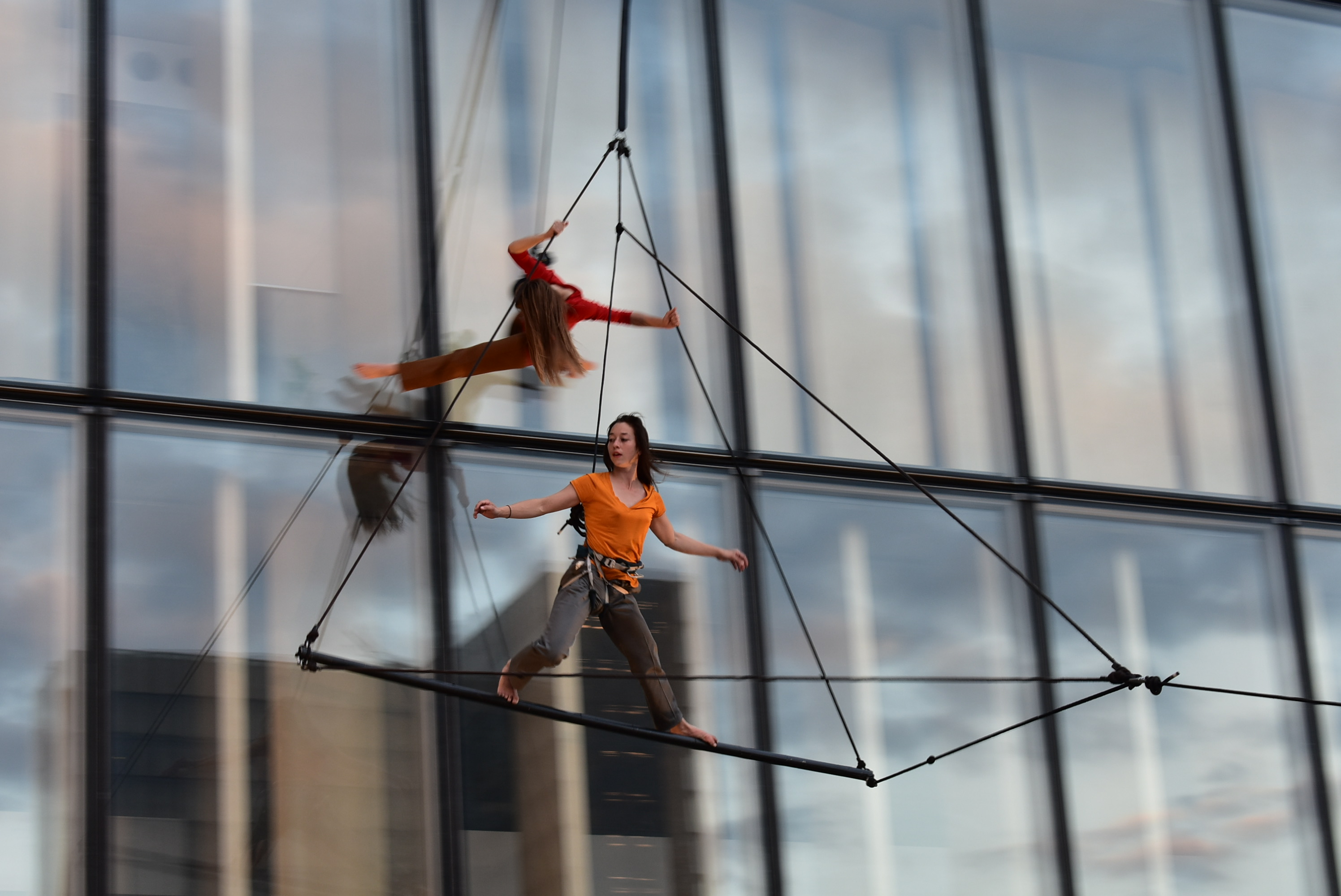 The two dancers move into a chase game that goes from the wall to the void, from the elastic to the rope. In this three-dimensional space, the trajectories fork at any time thanks to the use of different apparatus.A vertical bungee bounce follows with a large downward curve, when the dancer climbs up an upward diagonal she catches a rope that takes her into a lateral flight…
We follow the energetic and surprising play of the dancers who cross paths, separate and then find themselves in a close encounter.
The apparatus is composed of solid and soft materials. The dancers' movements and bodies draw regular, asymmetric, round and vertical lines. The work in the void will be made thanks to an object composed of a rigid bar and a flexible jump pole, ropes and elastics. Like an extension of the body, this apparatus stretches, contracts and articulates at the same time as the dancers play.
Fabrice Guillot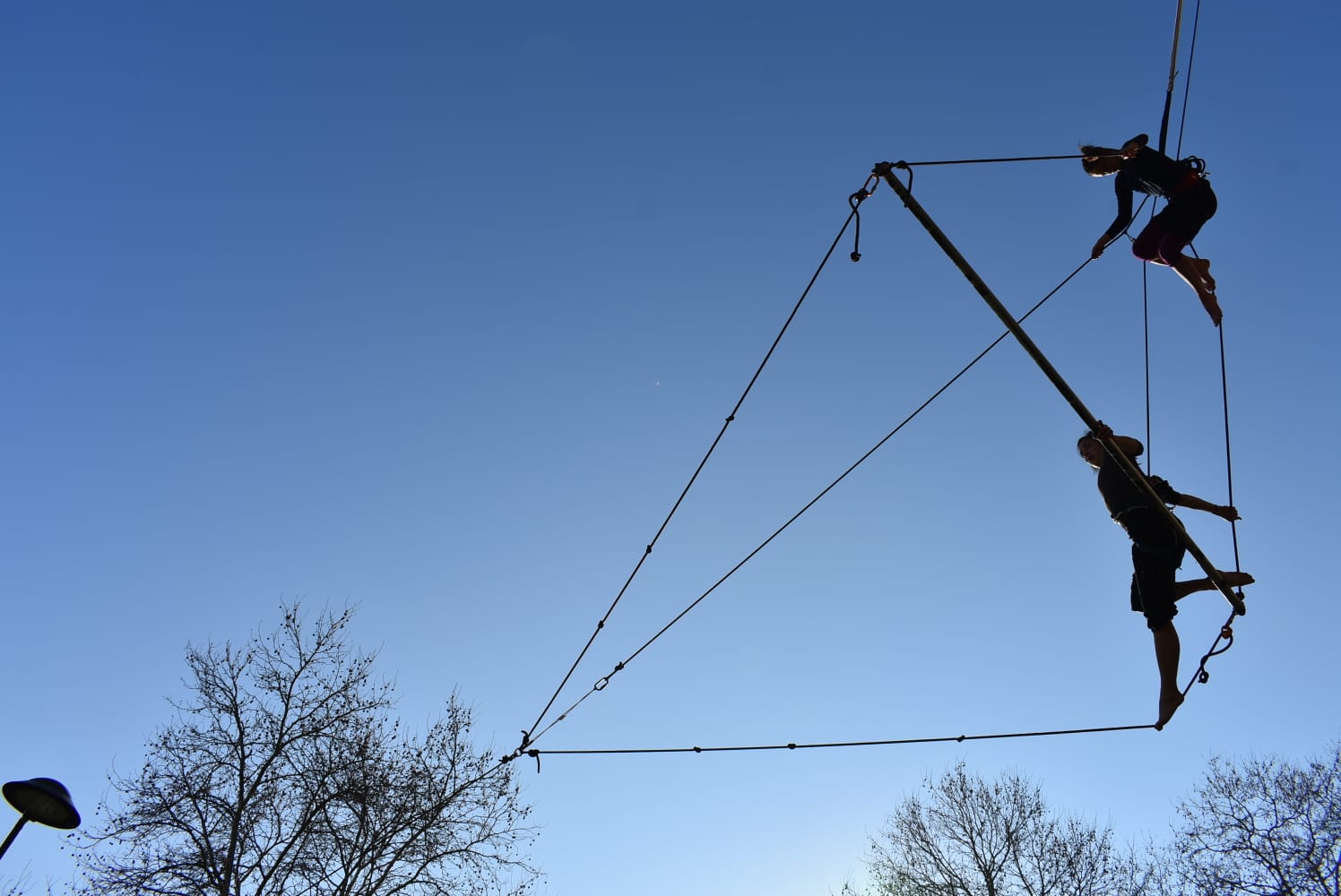 Co-Producers: the City of Paris, the University Paris 13 in partnership with the DAPS, the City of Villetaneuse, the Cooperative De Rue et De Cirque 2R2C, the Ballet du Nord CCN of Roubaix, and the DRAC Ile-de-France