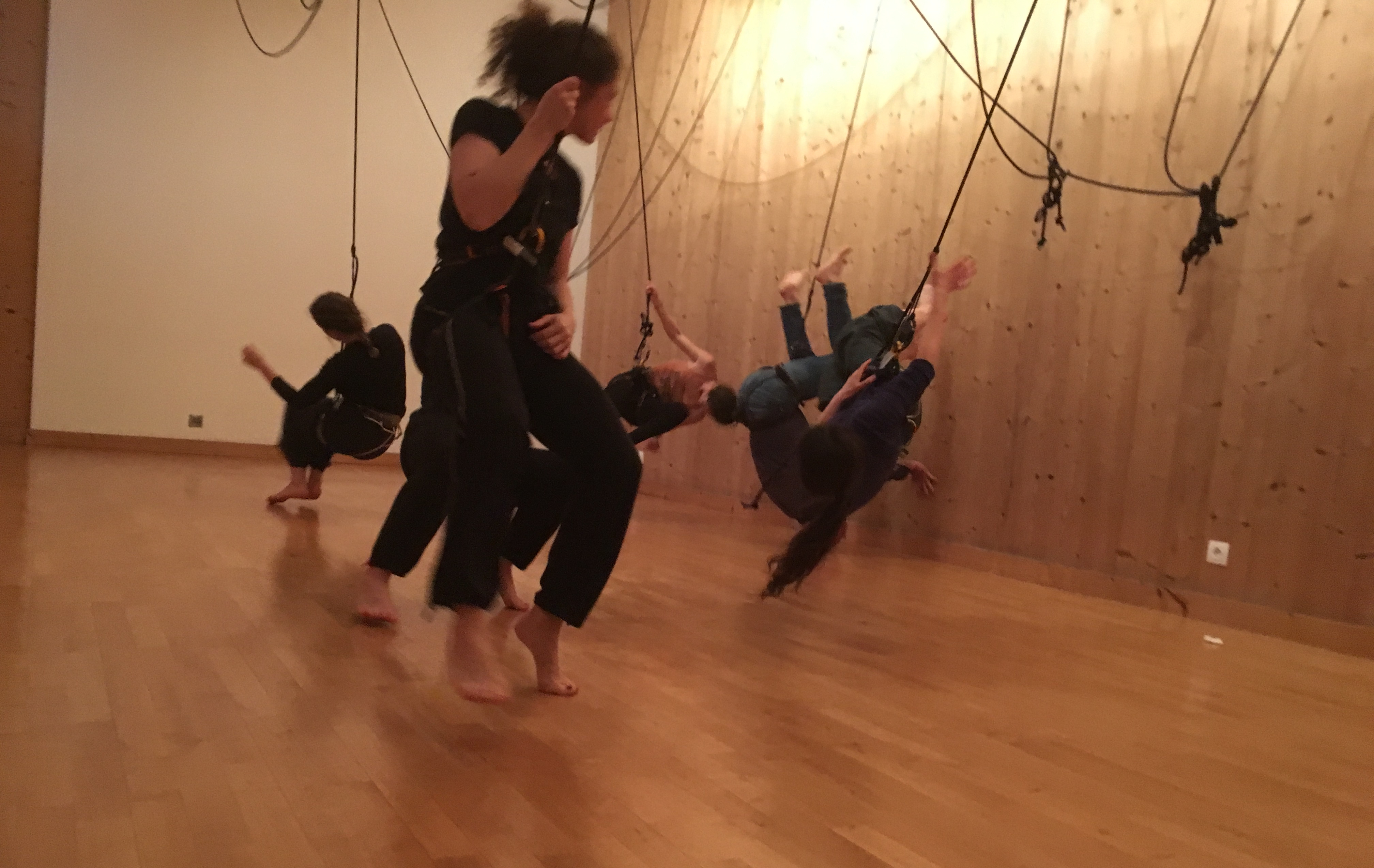 Saturday 9th october 2021 from 2 pm. to 6 pm. at Pôle de Danse Verticale
With Isabelle Pinon

This workshop is accessible to everyone, no prerequisite is required.
During this workshop, we will explore this new and unusual situation which is to dance in the air, suspended in a harness.
Near the ground, we will discover the essentials of vertical dance, by moving from technical comprehension to the exploration with feelings, in order to find our proper freedom of movements in this new relationship to the world.
Price: 80€ (-10€ for the adherents)

Registration by email at polededanseverticale@retouramont.com
If you cancel in the 7 days before the date of the workshop, Retouramont will keep 30% of the workshop price.