Creation 2019
Duet – All-terrain play – indoor or outdoor – by day – 30min
Premiere Friday 12th July – Quartier Fabien, Bonneuil-sur-Marne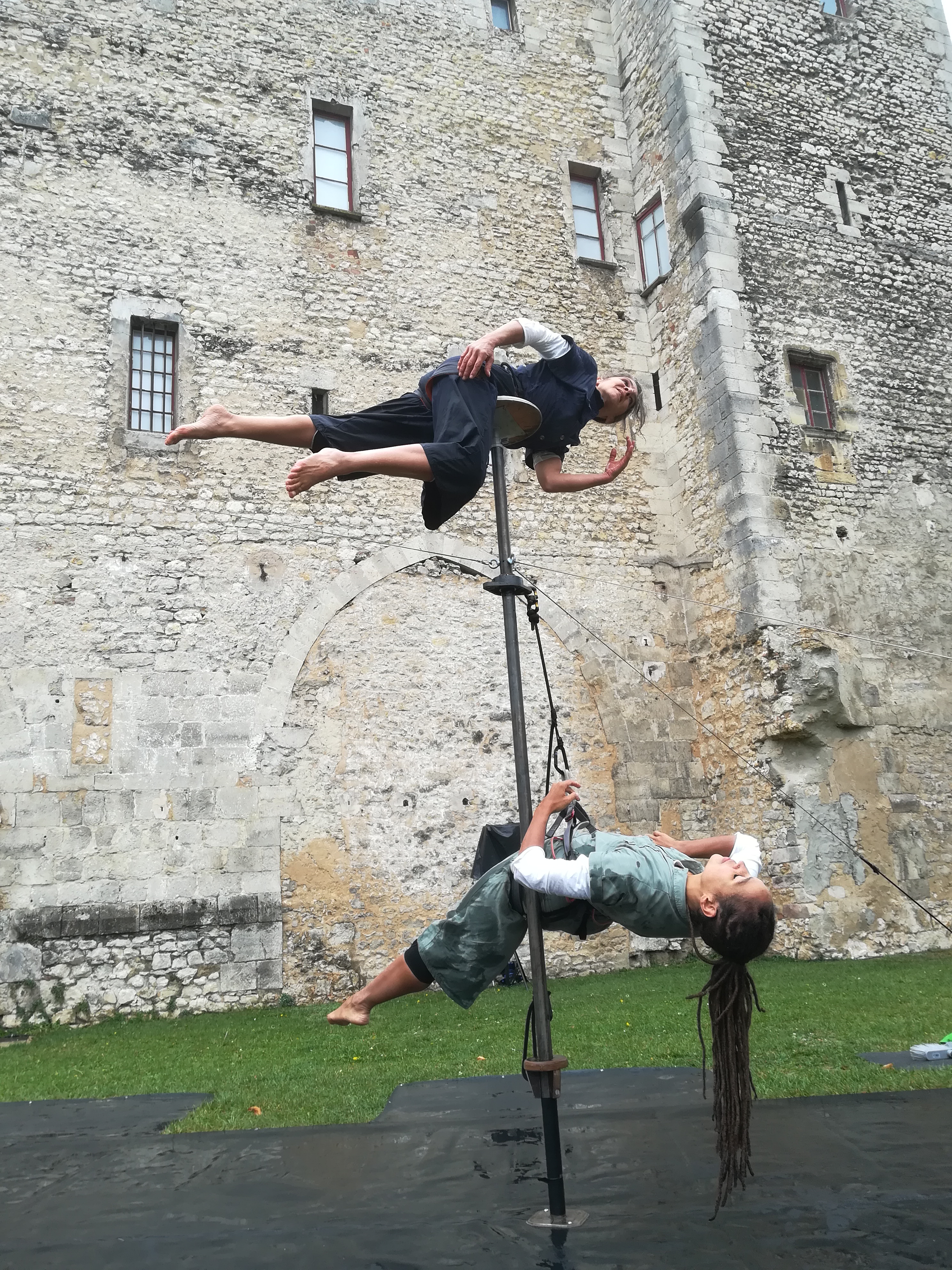 What is the minimum height for vertical dance?
How to rise and play with gravity in a vertical pocket?
This is what the two dancers of Verticale de Poche / 1 try to answer in a duet which inhabits an auto-stable apparatus.
At the centre of the public, the two dancers slide, fly, spin in an habitable structure only 2m50 high.
This piece imports, just above the ground, what is usually in altitude, thus, it gives the public an original point of view extremely close to the "gravity miracle" the dancers are going through.
Partners: Valophis Habitat, the hall Gérard-Philippe in Bonneuil-sur-Marne, the MJC of Bonneuil-sur-Marne, the Pôle de Danse Verticale, and the DRAC Île-de-France.