Cultural Action
Physical experience (indoor, 1 day)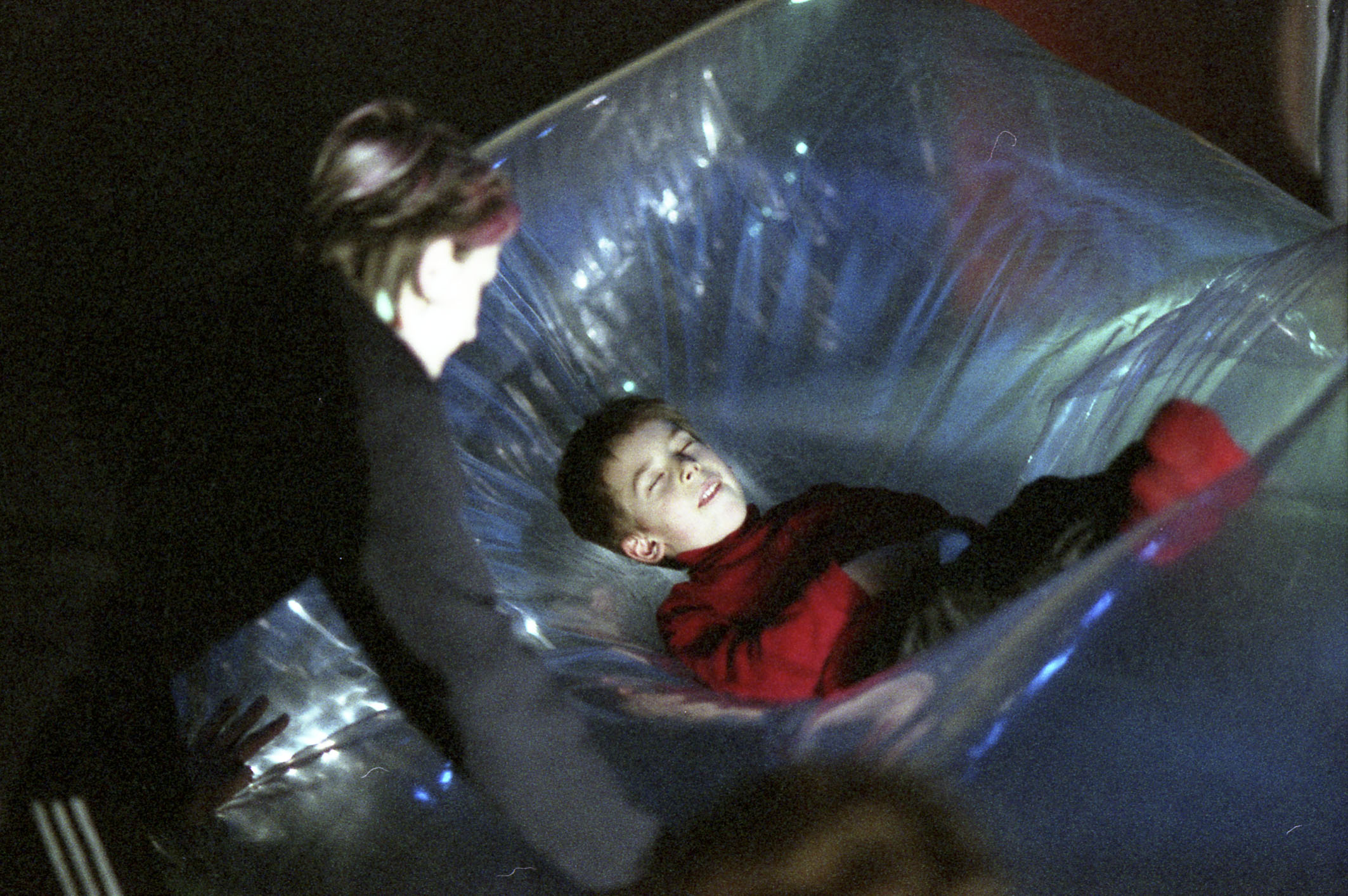 Retouramont  invites participants to discover a sensory journey as an opportunity to discover its work through exercises and watching others perform.
For instance,  participants are enticed to discover a range of bodily sensations as falling, or sliding in slow-motion..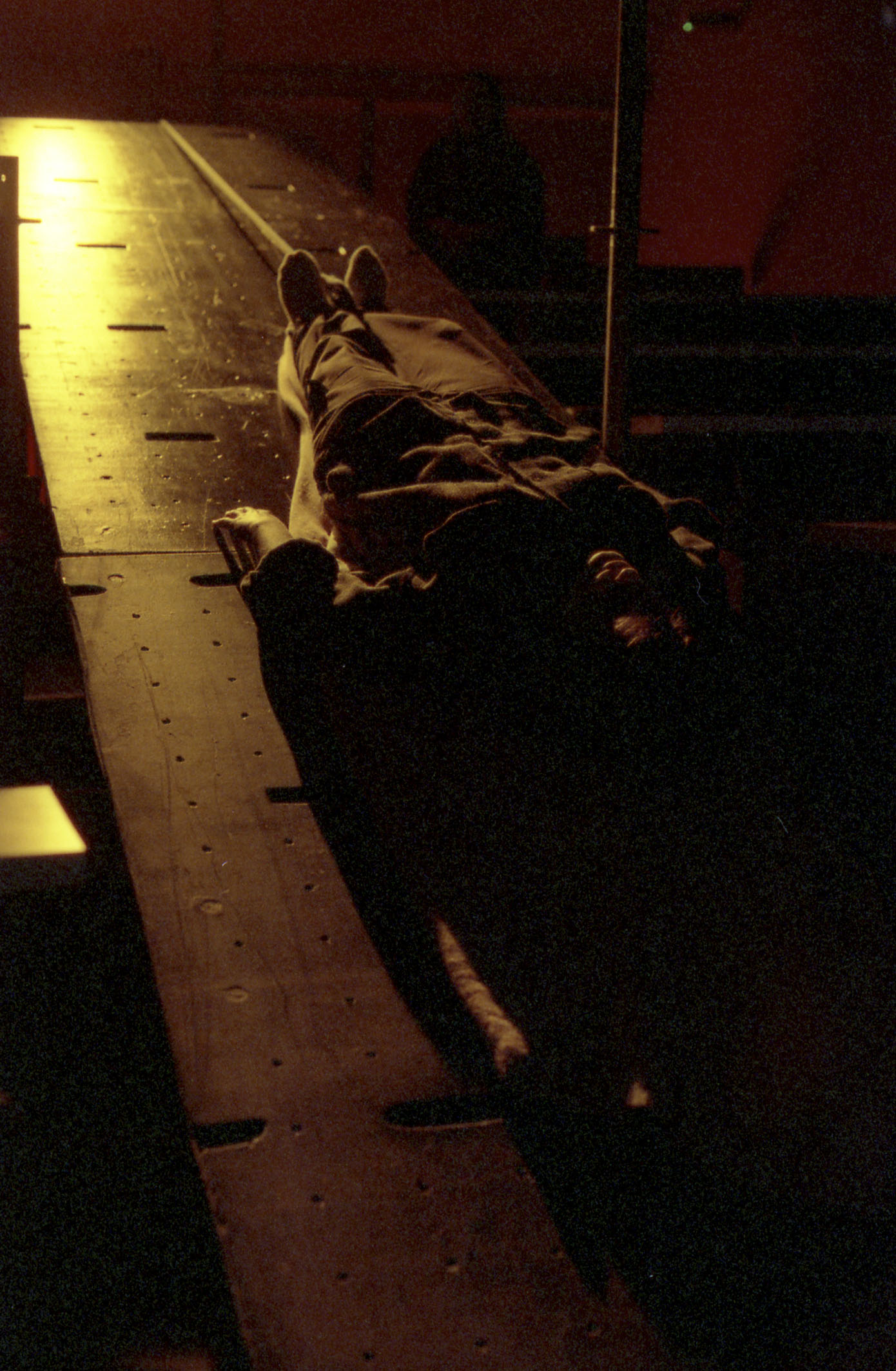 A few comments from participants
« I had the impression I was travelling the world with a sense of danger. It felt as if I was falling into a void… » Yad, 10 years old
« It was as if I was walking over clouds. » Kevin, 15 years old
« The cushion — it was magic, transporting us into another life. It is like being asleep and experiencing sensa-tions through a dream…. » Marine, 12 and a half years old
« Thank you for the lightness and the whispers… » Virginie, 29 years old
« Fullness, Voluptuousness, Space, Exploration, Abandonment, Light, Sights, Memories. Thank you… And above all, the wish to find all this again in my life and in my dance… » Chloe, 30 years old
« A slow and tortuous path from which, at times, one feels compelled to explore the surroundings and tries to extend an arm as far as possible to reach for the unknown. The end of the journey feels like a trap, where you think the spiral is endless. Perpetual movement then comes to mind. A very sweet death surrounded by sounds that remind me of a beach swept by a breeze. Strangely enough, the roughness of the plank feels more like a caress than a rasp. About the cushion: one feels so good in this "motherly womb". » Paul, 24 years old.
« When we were sliding, I felt as if I were on a fire cliff and somebody was holding me back so I would not fall. But he wasn't strong enough, and I was slipping down very slowly. » Anna. 18 years old