Repertoire
 Trio- Performance in mid-air (outdoor, by day, 30 min)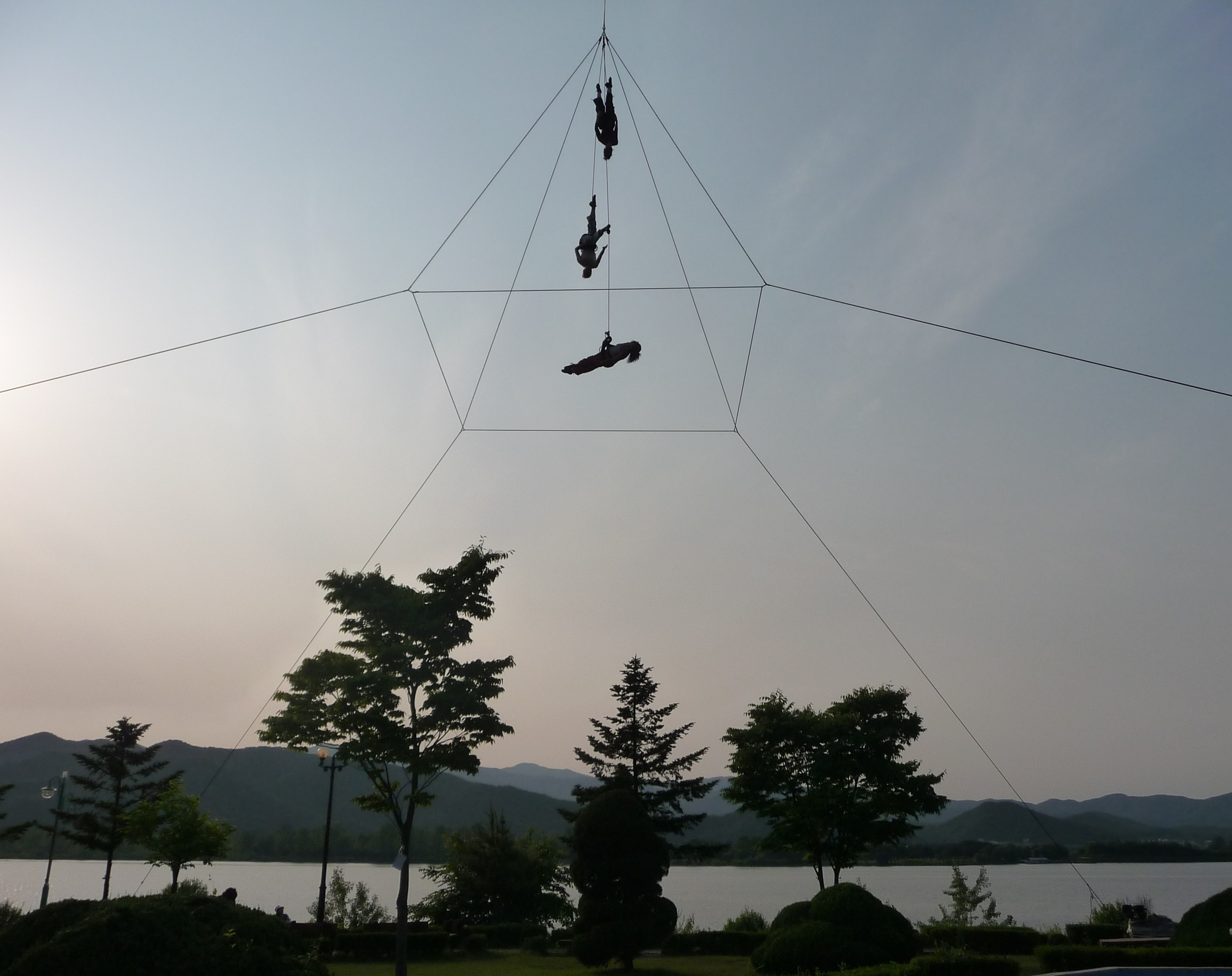 A void is like an invisible body clinging in mid-air. It is the space between two objects, between two bodies, serving to distinguish two visible forms that move side by side. But pay heed to that "in-between", and it thickens, becomes almost palpable, moving, shrinking, stretching and tipping over
The tree dancers give life to this sculpture in mid-air, a graphic dialogue is created between their black figures and the pyramid made of ropes.
The structure is stretched out of its shapes by the dancers mementum, architecture is transformed by bodies.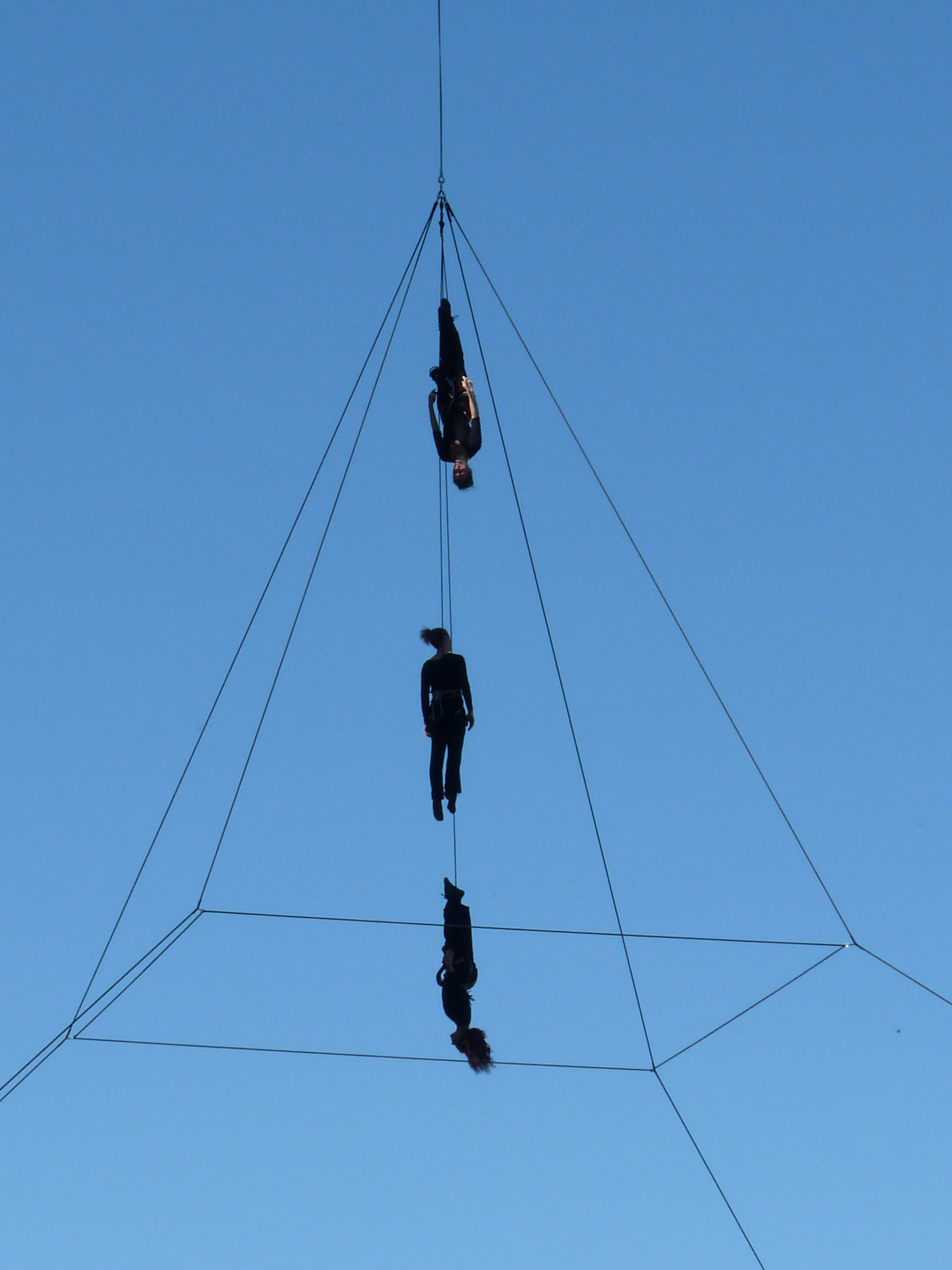 Dancers are in the void, the ropes of the pyramid are their only landmarck and support, ropes become taut when they're catched, sag under the weight of their feet.
As we abandon all forms of support structure, we consign the bodies to their own precariousness, stripping the dance down to its barest expression in the most visible way.
Production : Grand Théâtre de Lorient (Brittany); Créteil and Val-de-Marne National Choreographic Centre (Paris area); Cherbourg and Low Normandy Regional Centre for the Circus Arts ; Espace 1789 in Saint-Ouen (Paris area) ; Théâtre Jean Vilar in Vitry-sur-Seine (Paris area); Mimos in Périgueux (Dordogne) ; Festival Rayons Frais in Tours (Center Region) ; Maurice Eliot Cultural Centre in Épinay-sous-Sénart (Paris area). Partly funded by grants to aid artistic creation from the Bureau of Music, Dance, Theatre and Performing Arts of the French Ministry of Culture and Communication; the Val-de-Marne County Council; and the Seine-Saint-Denis County Council. Acknowledgements to the Val-de-Marne National Dance Biennal and the Centre for the Promotion of Choreography.