On tour
Trio for two circus-dancers and an anthropomorphic sculpture in the center of the circle of spectators
Outdoor – by day – 45 minutes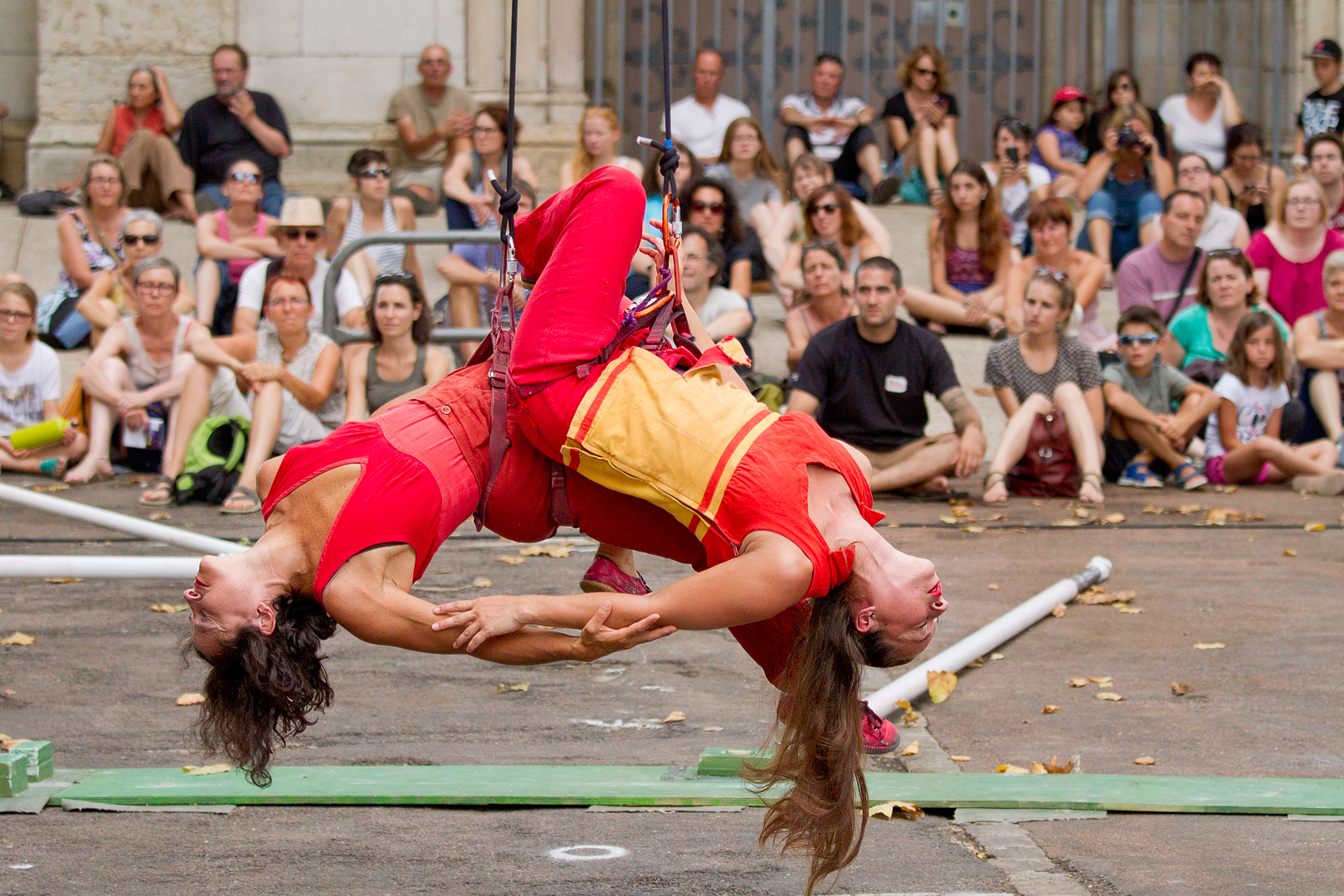 Mischievous and playful, the dancers grab a bunch of forking, falling, rolling metallic tubes. Under their suspensions, hangings and acrobatics, we can guess a human being liven up. They cannot stop playing together, as friends, partners or rivals.
Shattered object, are you alive?
Throughout the show, the spectators will feel sucked by the upward spiral of the choreography: the construction and the transformation of this habitat.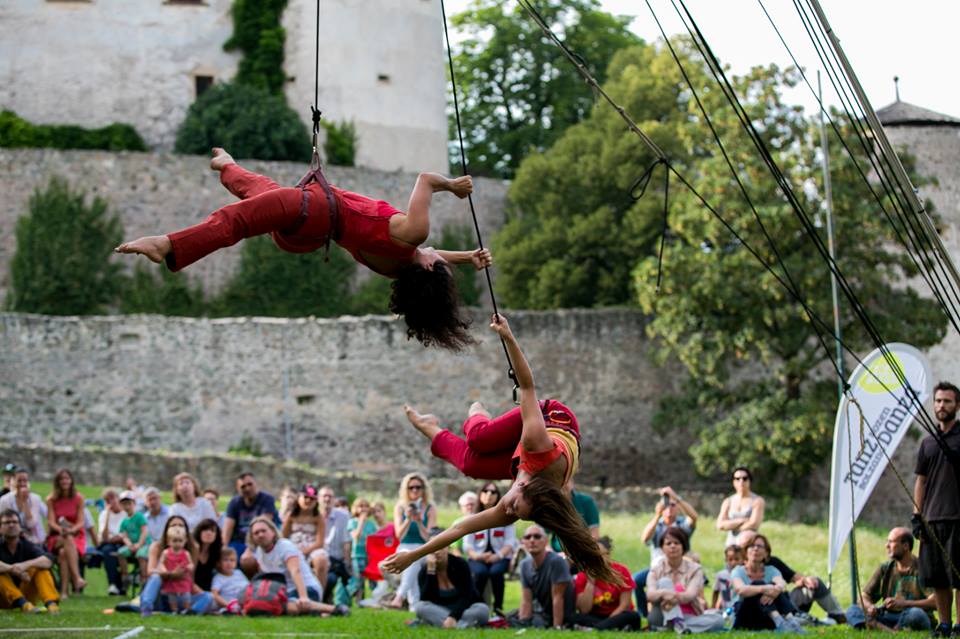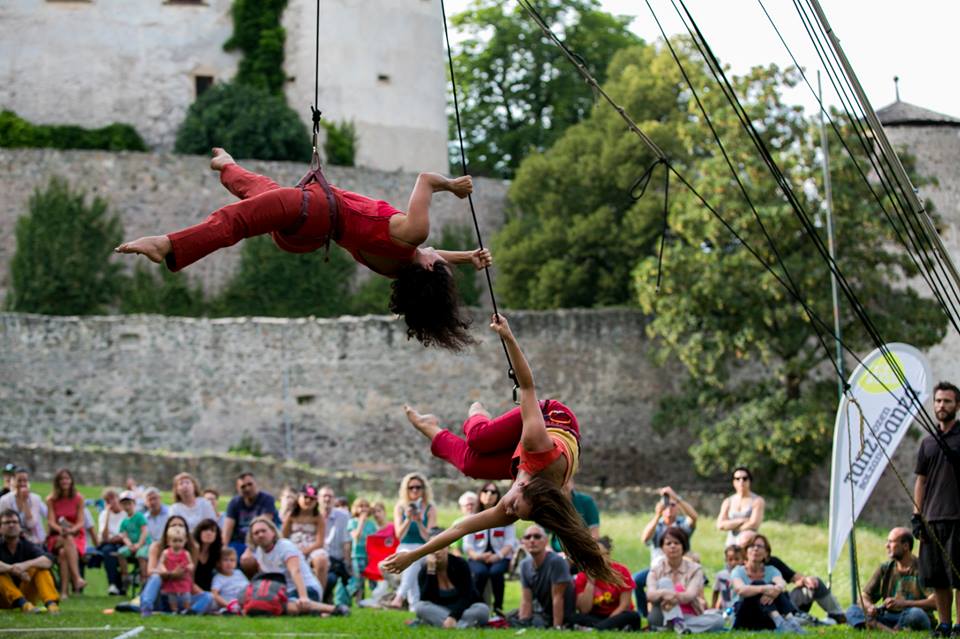 Production: L'Abattoir/CNAR de Chalon, le Pôle de Cirque et Rue ainsi que le Hangar, fabrique des Arts de la Rue d'Amiens, la Briqueterie – CDC du Val-de-Marne, le Théâtre de Cachan, le Théâtre de Châtillon, l'Espace Culturel Multimédia Le Chaplin à Mantes-la-Jolie et Collectif 12, l'Académie Fratellini, le CCN de Créteil, la ville de Bagneux.
The compagny is subsidised by the Conseil Général du Val-de-Marne, the Ministère de la Culture et de la Communication /DGCA (aide pour les Arts de la Rue), the DRAC d'Ile-de-France, the Conseil Régional d'île-de-France (aide aux projet Arts de la rue et Arts de la Piste), la SACD «Processus cirque».