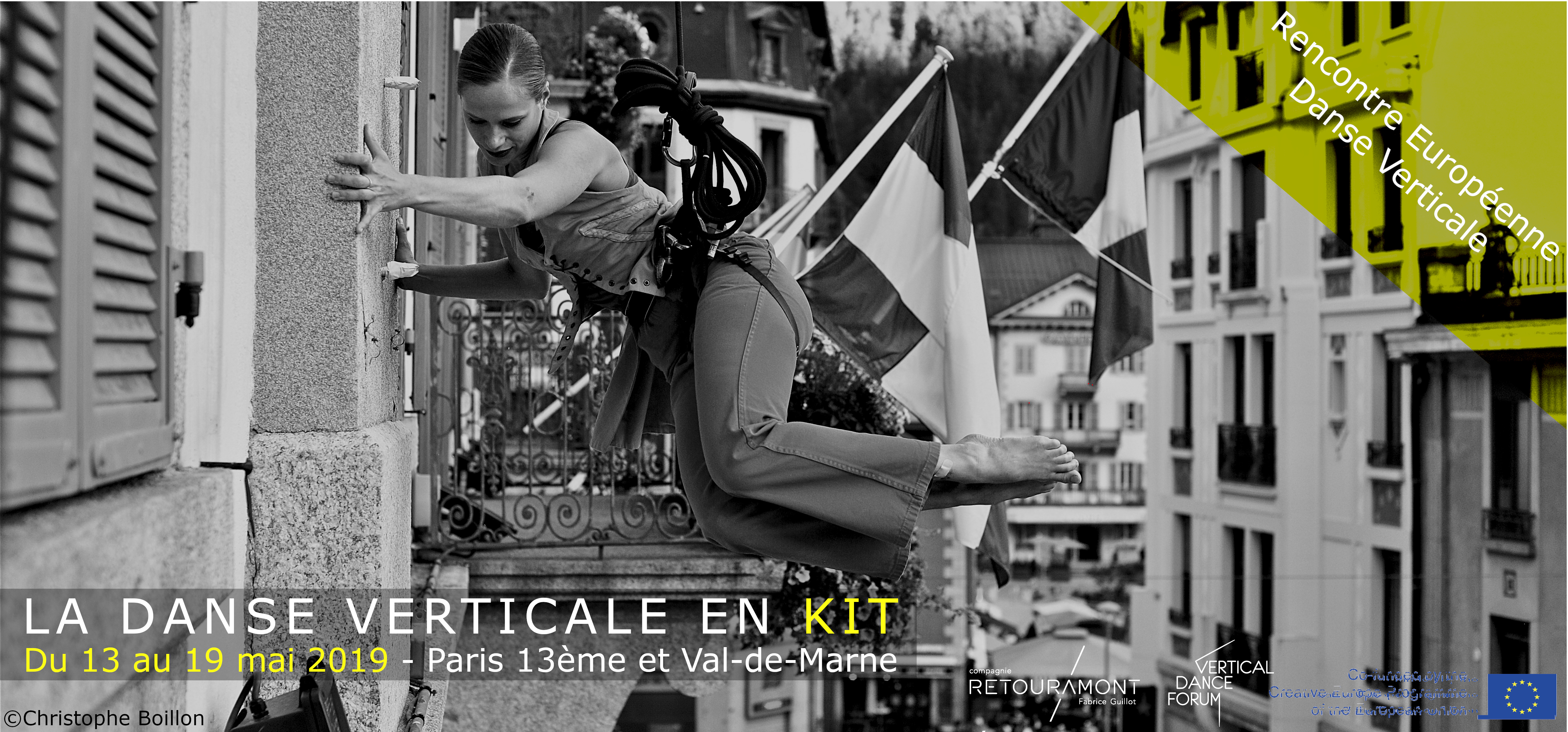 Monday 13th and 14th May from 7:30 pm to 9:00 pm.
Price : 60€ for the 2-day pass (50€ for the adherents)

As part of Vertical Dance KIT, european event organized by Company Retouramont in association with the Vertical Dance Forum, we propose two workshops to discover the vertical dance in three different places : the Pôle de Danse, the climbing room Hardbloc, and the Vincennes Woods.
If you choose to cancel in the 7 days before the date of the workshop, Retouramont will keep 30% of the workshop price.