On tour

Quatuor – Urban Vision – outdoor – night – 45min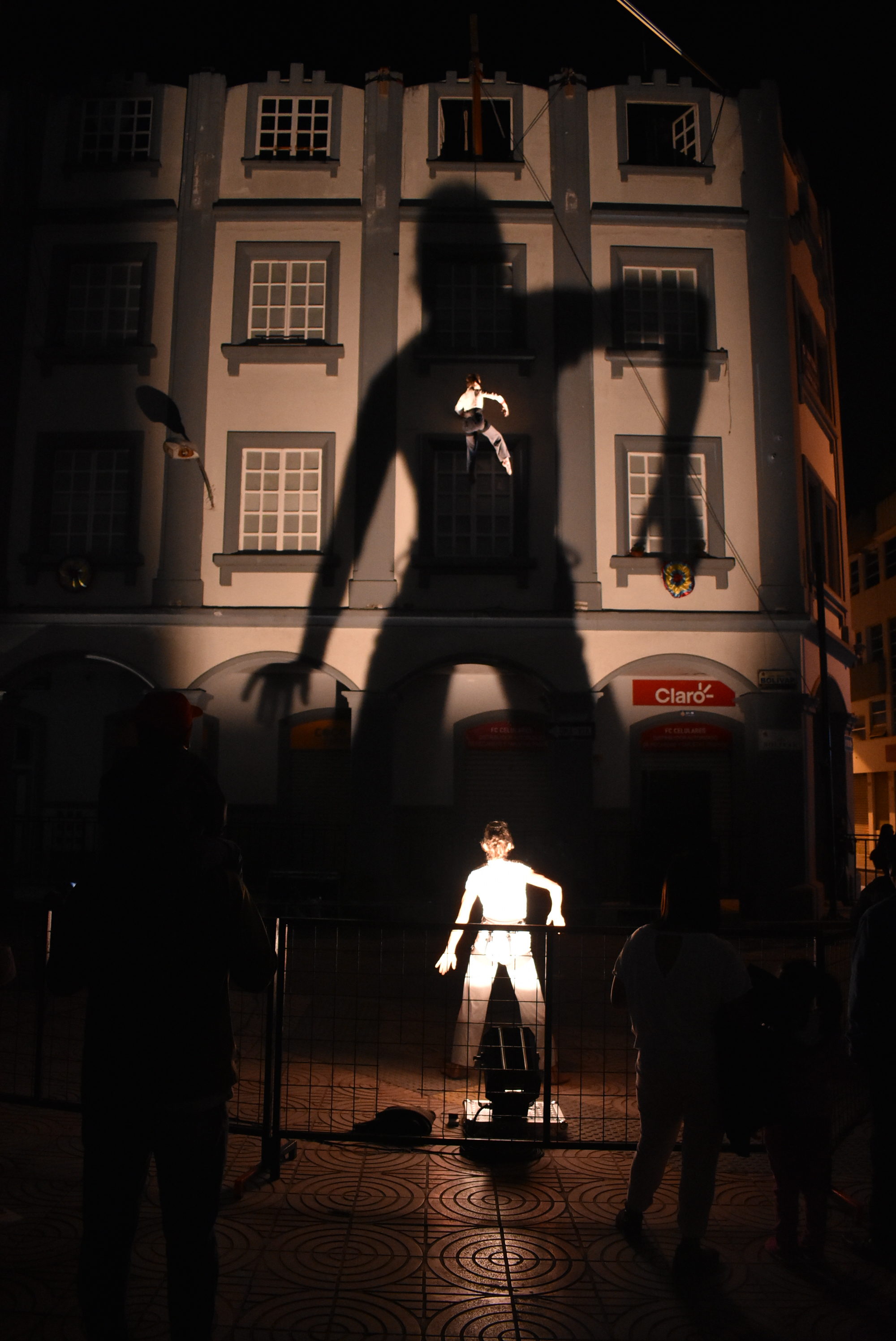 Some nights, these stone beings slowly extract themselves from the architecture. Under the foundations live immense caryatids that support the structure, underground sisters, giants with shadowy bodies. They come out of the basement and meet for night dances.
Imagine if for a moment we could see through the eyes of these women: we would then watch the world turn upside down, the walls jump and the horizon turn around on itself.
Danse des Cariatides offers the spectator an experience of space.
The facades are used to project images from different points of view in the space of the performance.
The audience is included in the show. With their gaze, they recompose a space taken from all angles. The images of the dancers filmed with
subjective cameras are projected on a wall that becomes the place of a choreography playing with scale relationships, interactions between monumental shadow bodies, real bodies, dance and projected image.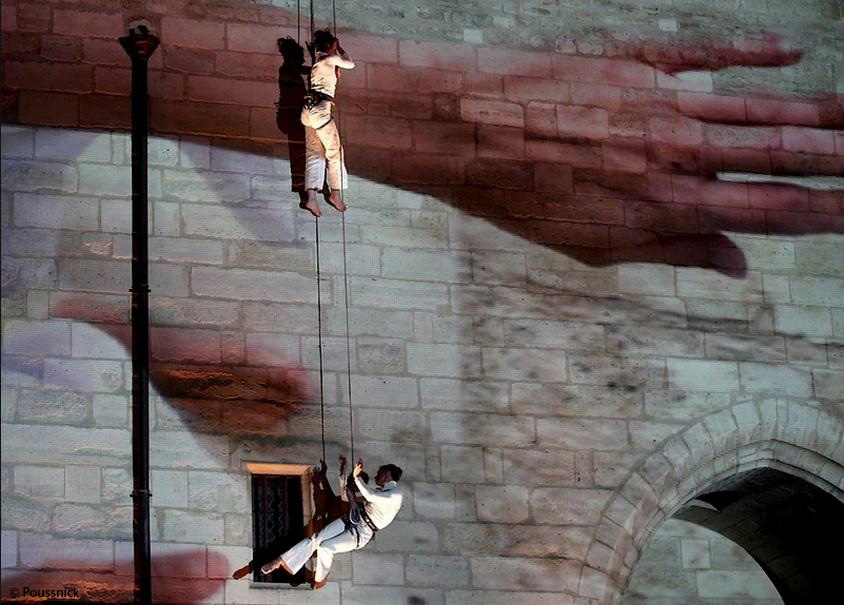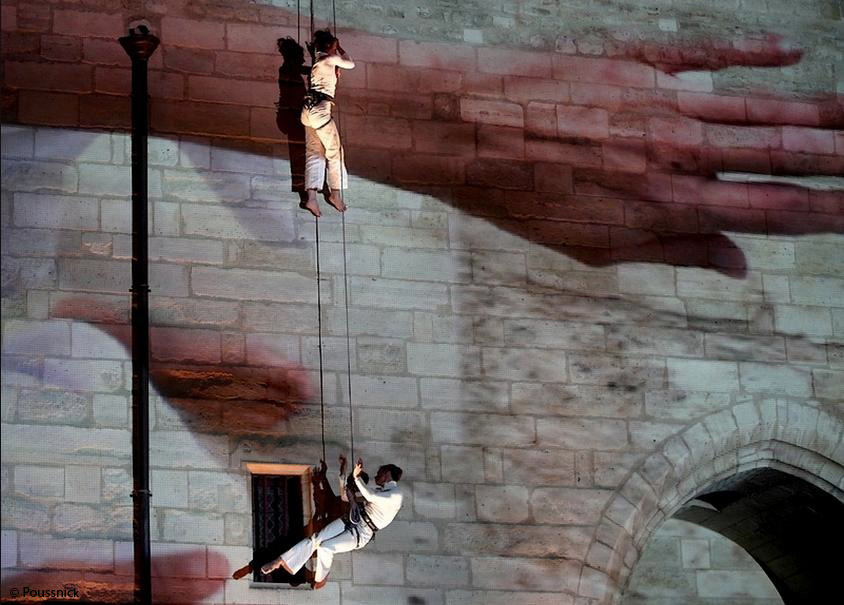 Production: Manège de Mons – Belgium, Remue-Méninges/ Lieux Publics CNAREP, PolAU-Pôle des Arts Urbains – Cie Off, Grand Théâtre de Lorient, the City of Port-Louis, the City of Hennebont (Bretagne), Théâtre de Bonneuil (Val-de-Marne), ODAC 74, Château de Clermont, Associazione Culturale BASILICATA 1799/Festival Citta delle Cento Scale – Rassegna Internazionale di Danza e arti performative nei Paesaggi Urbani Potenza
With the help of the production residency for street arts of the DMDTS of the Ministry of Culture and Communication and the help of the Conseil Général du Val-de-Marne