Repertoire
Trio – Gravitational experience (outdoor, by night, 45 min)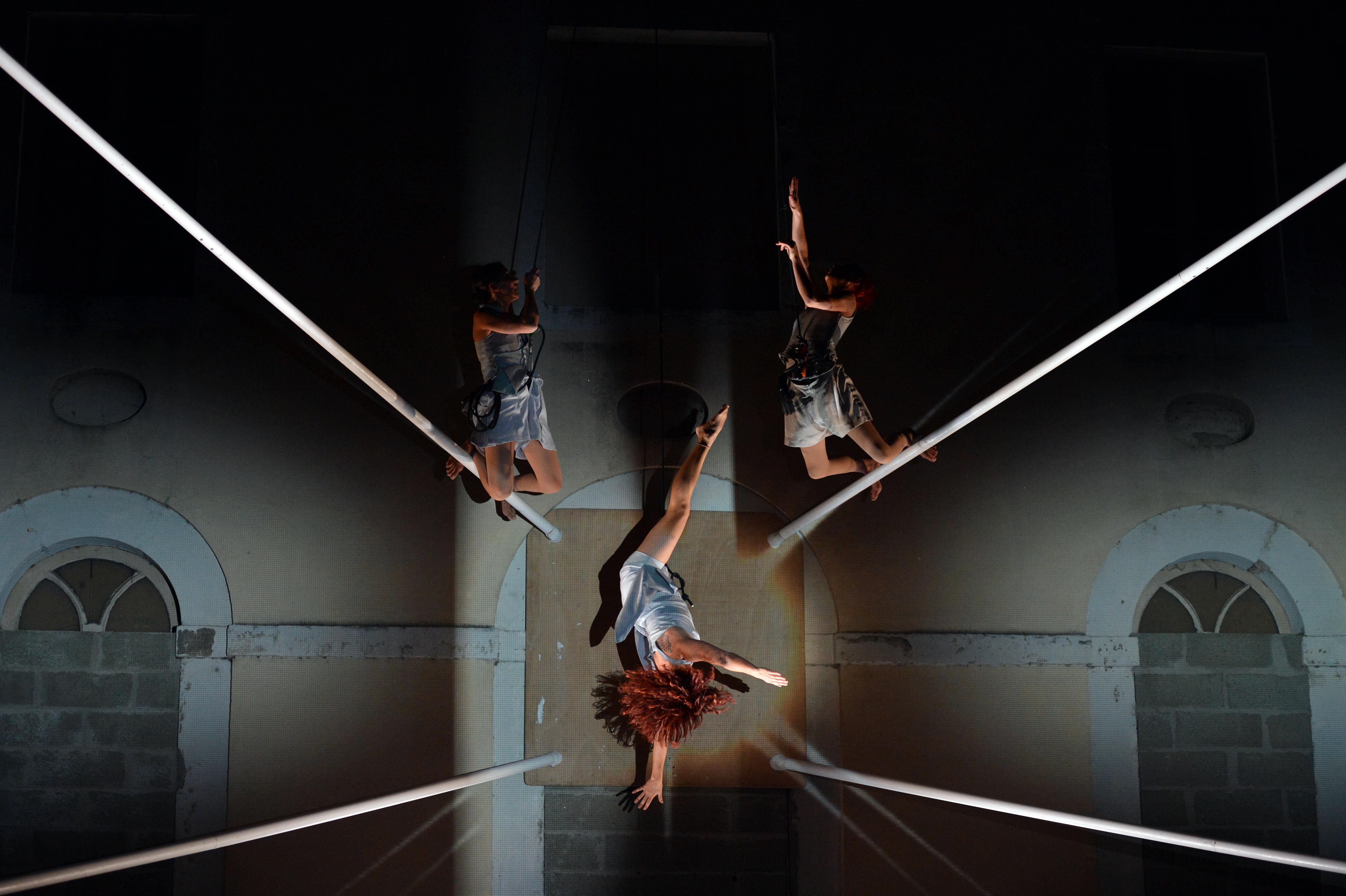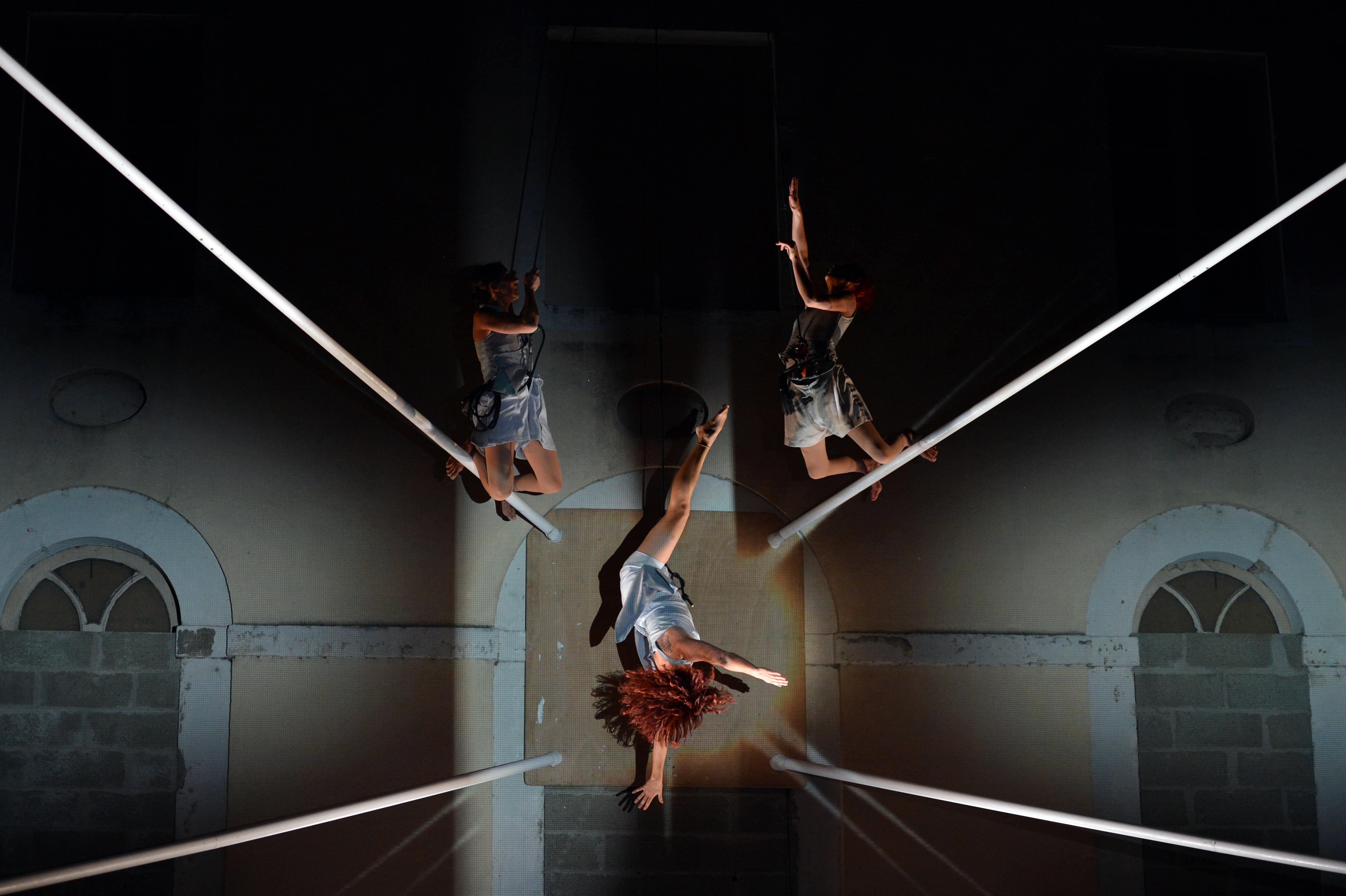 This project is a daydream around the poetic terms which are the objects of reasearches in physics.
The city is then the place of a gravitational experiment, in search of the sound of the « graviton », space in 10 dimensions. Our tools are superstrings.
Vincent Brédif's sculpture will create a foreground in front of the facade, it will offer an in-depth space for the dance.
Dancer's bodies in this space can then interact with the effect of the 3D images.
The amplified ropes allow us to hear the sound of a fall in slow motion, a side aerobatic, the extraction of a body from its support. This game can lead us to invent a rhythmical dance, where all steps on the wall produce the sound environment, a partition. A sound device will allow us to immerse the spectator in a sonorous bath of dance.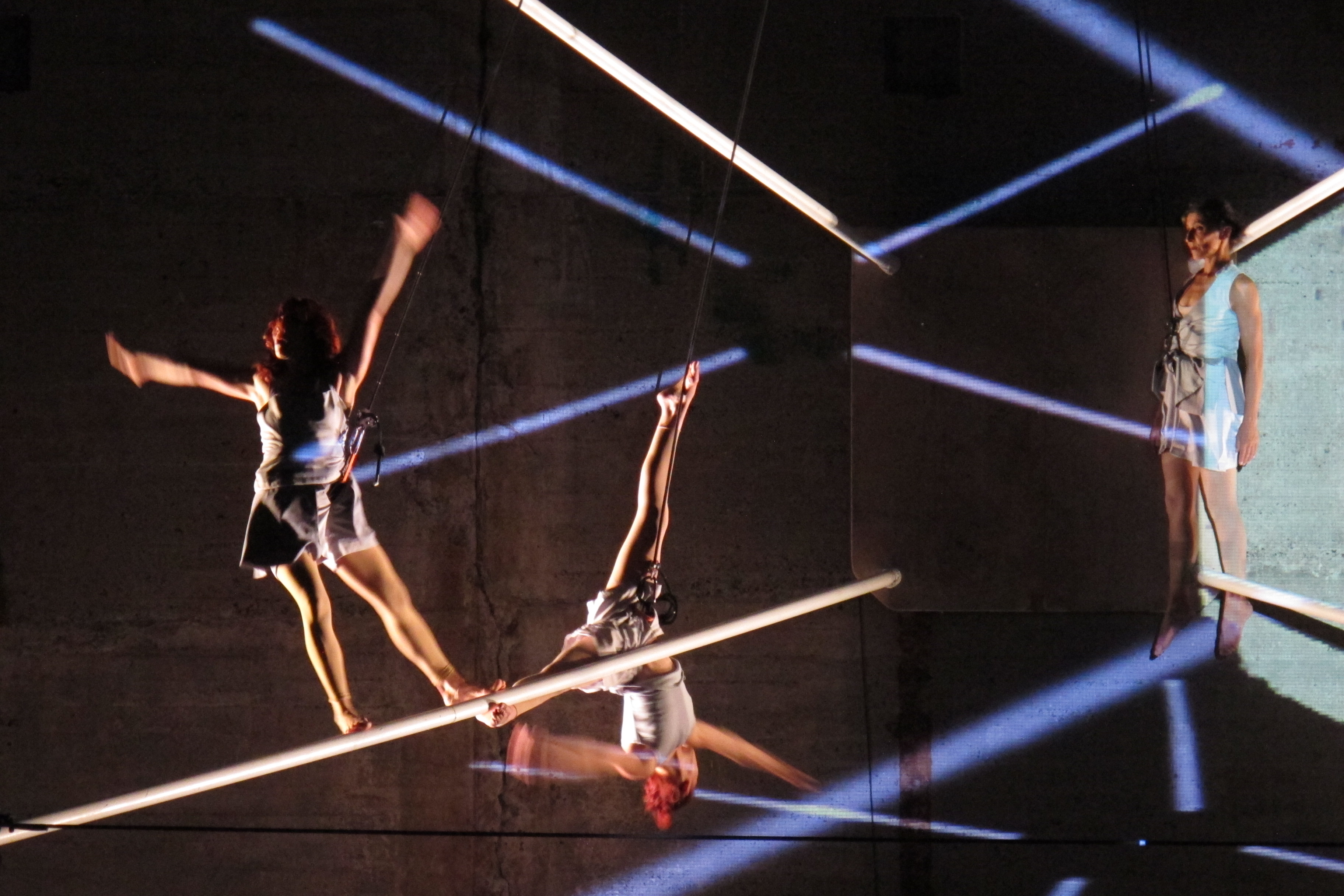 Stockton International Riverside Festival/UK, Abattoir de Chalon, Espace des Arts of Chalon, Atelier 231-Sotteville-lès-Rouen, Paperie St Barthélémy d'Anjou, Citron Jaune Port St Louis du Rhône, La Boyauderie de Poitiers/UsinesBoinot in Niort, Theatre of Cachan, with the support of Ferme du Buisson/ Noisiel. This piece receives a Development Grant from CNC/Dicréam, and a Creation Grant from the County Council conseil général du Val-de-Marne.
The company is fund by the County Counil of Val-de-Marne and of Essone, and is in the process of a convention with the Ministry of Culture and Communication.